My husband and I constantly remind Mingus and Dottie exactly how much money they cost us from day to day, and how if they weren't around we could probably go ahead and retire or something. It's tough love. They understand.
But seriously, caring for dogs isn't exactly cheap, right? So what would you think if someone were to offer you some FREE dog food? If I were you, I'd think that's pretty awesome. And what if the food weren't just some old junk, but really good quality food made from 100% natural ingredients, rich in proteins and antioxidants — really good food like Nature's Logic? Well, I would think that's even awesomer.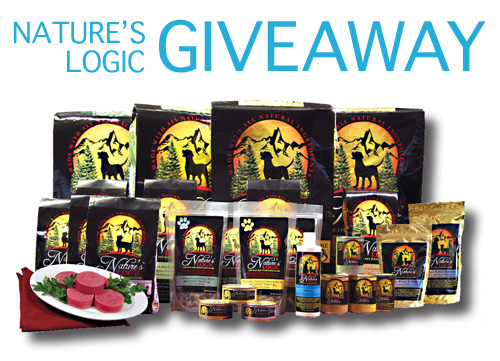 Nature's Logic is giving away FREE FOOD to TWO phetched readers! Here's all you have to do to enter to win:
1. Choose which you would prefer:
– one 4.4-lb bag of dry kibble or
– one 3-lb bag of raw frozen or
– five 13.2-oz cans
2. Visit Nature's Logic's web site and choose which flavor/formula you prefer.
3. Leave a comment below stating your choices.
That's it! Entries will close Friday, 1/21 at 5:00 p.m. Eastern time, and 2 lucky winners will be randomly drawn at that time.
4. If you'd like an extra entry, you can tweet the following (once): Enter to win FREE DOG FOOD from @phetched and @NaturesLogic! http://bit.ly/hL6Vmm
Offer open to US and Canadian shipping addresses only. Thanks!

Tags: contest, food, free stuff, giveaway, nutrition
Comments are now closed.