It gets pretty cold up here in the mountains from time to time, but being Husky mixes, Mingus and Dottie are pretty well suited for it. Thus they don't require a lot of clothing, a fact I occasionally lament. Dottie has one little sweater that is the. cutest. thing., and Mingus has a little collared jacket that is wicked handsome. Secret? I really want a little corduroy jacket for him with elbow patches (he is The Professor, after all). Somebody make me one.
Anyway, George has a great selection of classy sweaters and jackets to protect your pup from winter's chill.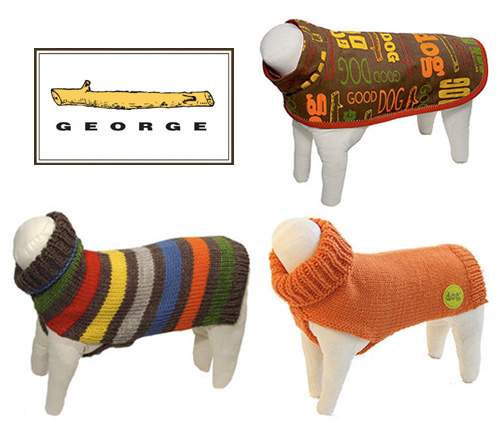 Tags: clothing, Dottie, gear, jackets, Mingus, outdoors, sweaters, winter
Comments are now closed.