You might remember that last week on the show phetched we talked about Dottie's drinking problem, which we're still dealing with. Then, like a glorious bolt from above, yesterday's Daily Kibble appeared in my inbox and seemed written just for me. There it was, exactly what I need: the Premier Pet Spill-less Bowl.
Hello, friend.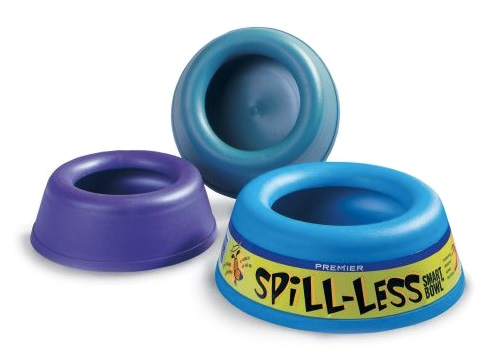 The Spill-less Bowl is designed to keep water in the bowl instead of on my socks the floor, as its special lip prevents water spillage. (I just wish it were made of metal, for sanitation reasons.)
You can fetch the Premier Pet Spill-less Bowl from Amazon, and you can subscribe to Daily Kibble on their web site.
Comments are now closed.