Have I told you before about Dottie's drinking problem? It's not that she's hitting the sauce or anything — that would be both odd and unhealthy. No, her problem is she can't drink from the bowl without dribbling and dripping water all. over. the. floor. It's just water, you say, what's the big problem? Step in her dribblings one morning in socked feet and tell me you don't have a problem with it.
Maybe the Waterhog® place mat could help us out?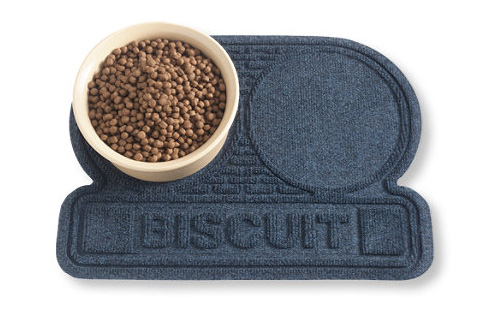 It's constructed of polyester fabric (made from recycled plastic bottles) that can retain up to 1.5 gallons of water per square yard, which is approximately how much Dottie dribbles on the floor every time she drinks, give or take. It can even be personalized. I wonder if "aggravation" would fit…
You can fetch the Waterhog place mat from L.L. Bean.
Comments are now closed.