Here in the South, we are ALL ABOUT some monogramming and personalization. Women carry purses with their names or initials embroidered on them. Kids? It's apparently required that their names are tattooed all over everything they own. Even men sport embroidered initials on their dress shirts. Down here people even personalize their cars. I'm not sure I get that one.
Anyway, while I'm not really into the whole personalization and monogramming thing as a whole, per se, I love these personalized dog bed covers from Bow Wow Beds. They're simple and militaristic – just like me.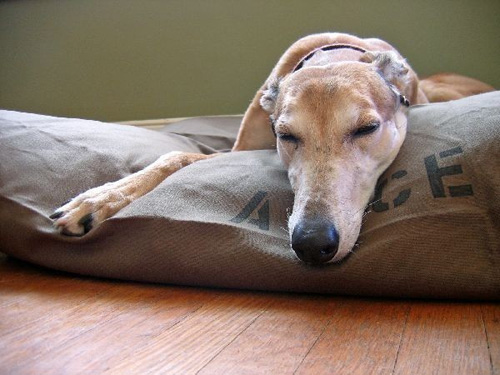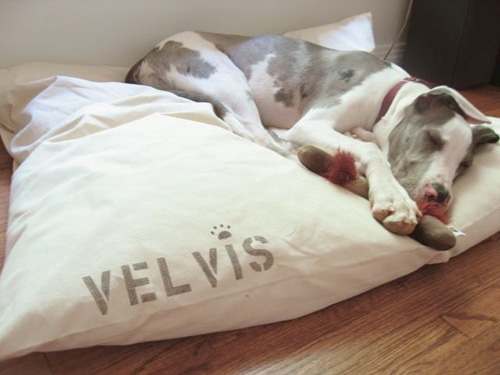 Bow Wow Beds' dog bed covers (and crate covers) are handmade from machine-washable cotton duck canvas. You can check them out at Bow Wow Beds.
(Anyone know what toy that bottom pup is holding? It looks… interesting…)
Comments are now closed.