I have some friends whose dog is scared of new leather products and freaks a little every time one of them brings home, say, a new pair of leather shoes. Funny, because every time I have a new pair of leather shoes I want to bury my face in them and rub it around like Mingus does on the carpet after he's had a really tasty meal.
I've said it before: dogs are weird.
Check out the gorgeous bespoke leather goods from Sydney, Australia's Ruthless Leather. Won't someone please buy me one of these scrumptious handmade leashes or collars?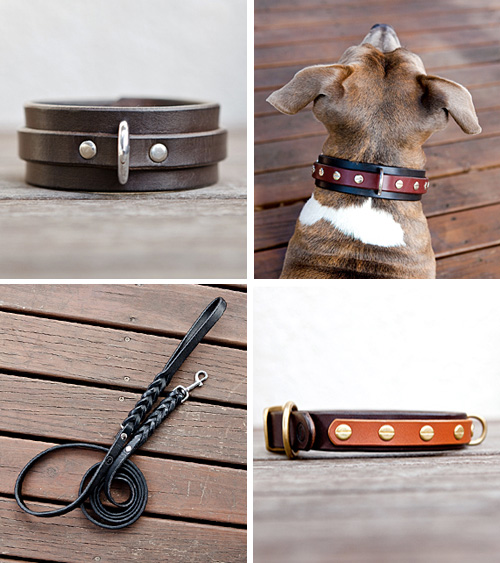 Ruthless' leashes and collars are custom-made to order from quality bridle leather with durable silver or brass hardware. Ruthless is so confident in the quality of their products that they guarantee their craftsmanship for ten years. And I bet they smell awesome.
The founder of Ruthless Leather, Ruth O'Leary, is also an award-winning photographer. You can check out some of her beautiful photographs here.

Tags: accessories, collars, gear, leashes, photography
Comments are now closed.