The pups and I are super stoked to be featured in the Fall 2010 issue of Modern Dog magazine! There's a little write-up on phetched in the section entitled "Surf: Top Dog Sites." Super awesome, right? Thanks, Modern Dog!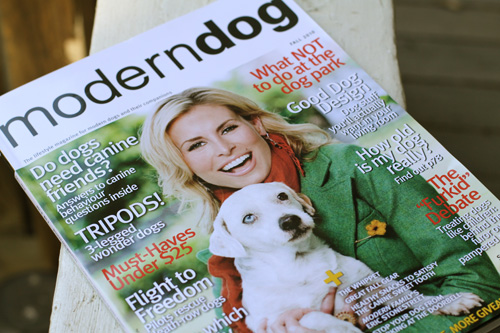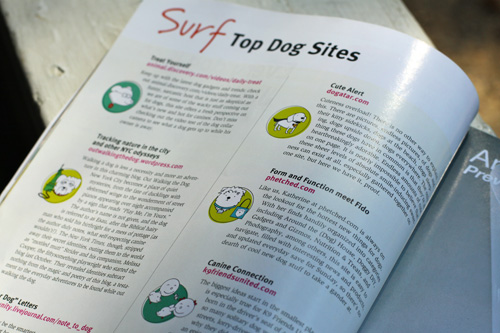 This is even more exciting than when my vitriolic letter to the editor was published in Vogue (the actual Vogue!). Makes us want to give everybody at Modern Dog a big ol' slurp on the mouth (which Dottie will freely do to anyone, often in somewhat inappropriate ways).
Tags: Modern Dog, press
Comments are now closed.