The temperature here in the mountains has been hovering around a chilly 80 degrees the past few days, and I've got the 726-page September Vogue sitting here on the table beside me, which means my mind is on one thing only: fall fashion. I don't necessarily have $128 lying around to spend on a sweater right now (and if I had money to burn, I'd be getting these sunglasses), but if I catch this Anthropologie Dog Trot cardigan on sale, I might snatch it up.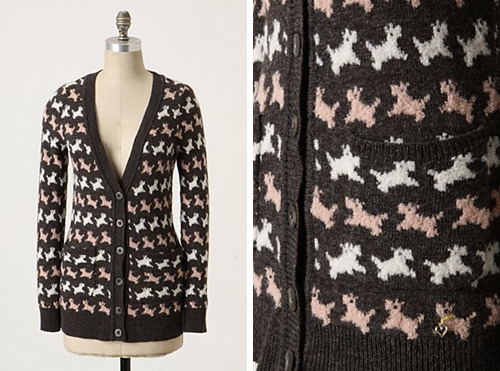 Tags: anthropologie, clothing, for humans, Human Stuff, scotties
Comments are now closed.