When my husband and I made a hasty move across the state seven months ago, we chose our current rental house by seeing photos on the internet and briefly checking Google Maps. While I wouldn't necessarily recommend our methodology, we actually lucked out with a pretty charming little place. We'll soon start looking for a place of our own, and one thing I really want — besides a big fenced yard, of course — is, in said yard, a bricked-in patio with a firepit. Husband: make it happen.
And on said patio? Maybe a couple of these.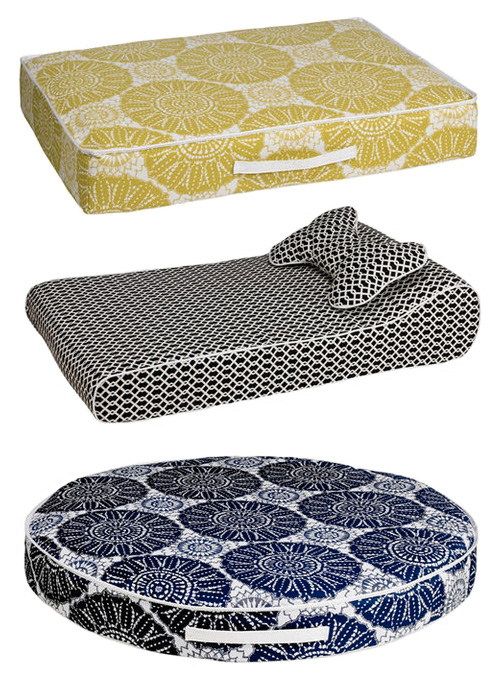 You can fetch Bowsers waterproof, mold-resistant patio beds from DesignerDoggy.com. I, unfortunately, have to start saving for a down payment.
Comments are now closed.