Do y'all have Home Goods where you live? If you don't, you'll wish you did. Or maybe not. It's kind of dangerous if you suffer from spendyitis like I do. (It's supposedly a treatable condition, but I haven't really looked into it.)
Anyway, it was trolling the aisles of Home Goods where I first ran across Urban Hund products — classic, slightly upscale designs without being over the top.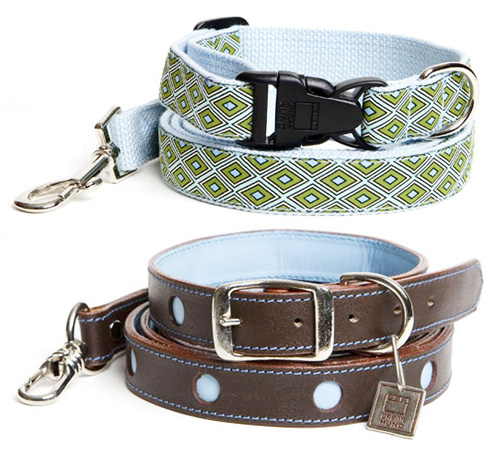 Pictured above are collar/lead sets in "water friendly" webbing and topstitched double leather.
And looky here, what else! Fun, breezy doggie tees that scream "Summertime!" instead of "I'm a crazy dog lady!"

Check out Urban Hund's site for a list of online and brick-and-mortar retailers.
Comments are now closed.