Happy 4th of July! On this day when we Americans celebrate our freedom, phetched would like to introduce you to Wrinkles and Misty, two dogs who recently found freedom by means of a fence.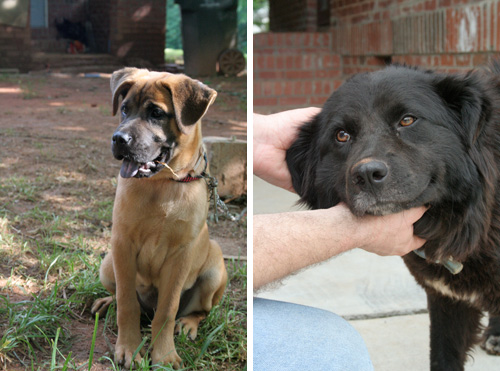 How can fences bring freedom? When a fence means an end to life lived on a chain, when a fence means a dog is free to run, jump, and play in safety and comfort.
Wrinkles and Misty just received a fence of their own through the efforts of PUP NC, an organization here in Raleigh, NC, of which my husband and I are proud to be a part. Since PUP's inception just this spring, already several dogs have been released from their tethers toward a brighter future and a better life.
You can read about the first fence PUP built here, and you can see more pictures of Wrinkles and Misty and their new fence on phetched's Flickr.
Comments are now closed.