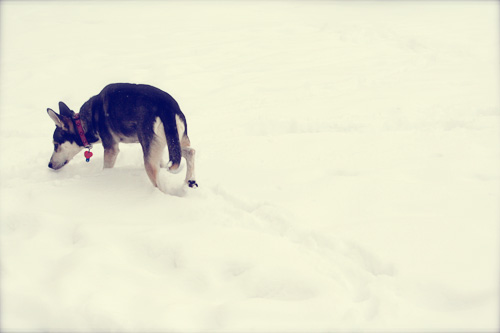 I haven't sat down yet and drawn up a formal list of resolutions for 2010. (I've never done it before, why start now?) I've kind of tossed around some resolution-like thoughts, though, in my head over the past couple of days. I have vowed to myself that I will be patient and let my hair grow out, as much as I may get frustrated at it and want to go all Britney on it in a psychotic rage. I want to turn off the TV and read more, and I want to learn how to cook some new and interesting things, like daikon radishes and homemade veggie burgers.
I've also decided to give myself a little weekly break and stop running Sunday posts in 2010. I'm going to devote that time, instead, to sniffin' out more cool doggie stuff for your amusement, or going on longer walks with my pups, or learning how to cook daikon radishes.
Happy 2010, y'all! See you Monday.