It doesn't take much to make me happy… a good book, a tasty beer, a bouquet of fresh flowers, a sunny day. I can honestly say I can take pleasure in the small things, even – to steal a phrase from artist Ed van der Hoek's Etsy profile  – "like dogs in cars and other silly stuff."
Ed van der Hoek, the talent behind Edart, is an illustrator and painter from the Netherlands. His work is colorful and whimsical, two things that make me happy.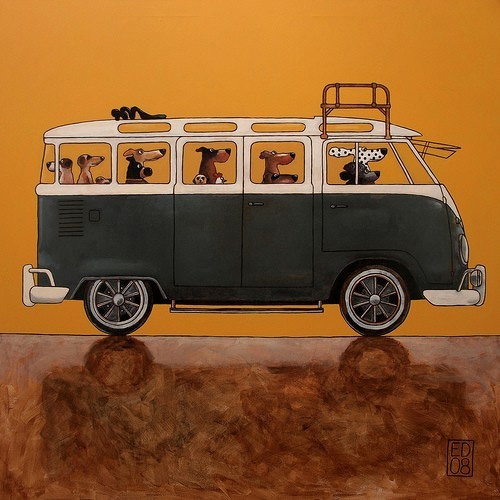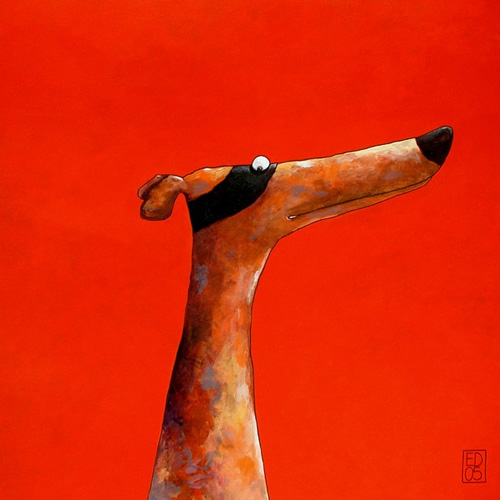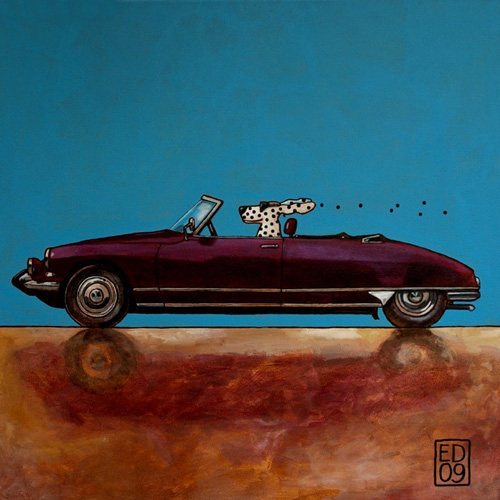 Yes, that's a dalmatian driving a Citroën DS convertible. Nothing not to like here, people.
See more and order postcards and giclee prints in van der Hoek's Etsy shop.