I know some people who post some pretty useless stuff on Facebook (you probably know some of those people too), but a friend of mine posted this the other day, and I thought it was kinda cool. Robert Bradford makes sculptures of animals and people using discarded plastic — from toy parts, household items, and other colorful trash. Each one is like a little scavenger hunt — what can you find?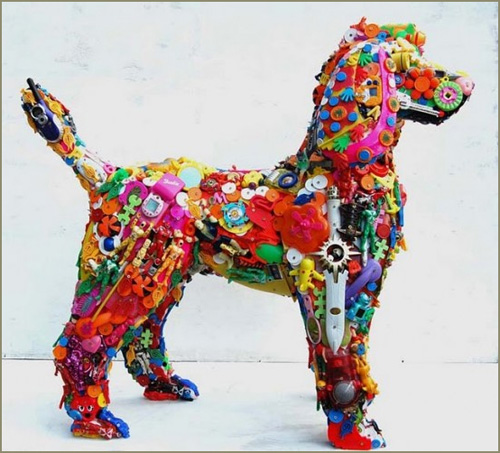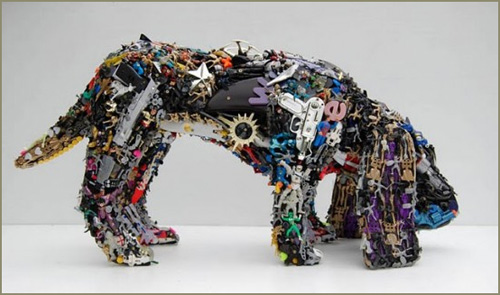 Check out Bradford's site for more dogs — including soft sculptures and giant dog heads made from repurposed stainless steel.
(images via Recyclart)
Comments are now closed.