I love this book. I love this book.
A Three Dog Life (Harcourt, 2006) is a memoir by Abigail Thomas. It's a non-linear, beautifully lyrical reflection on several years of Thomas' life in which she comes to terms with her husband's traumatic brain injury and the changes (to say the least) it brings.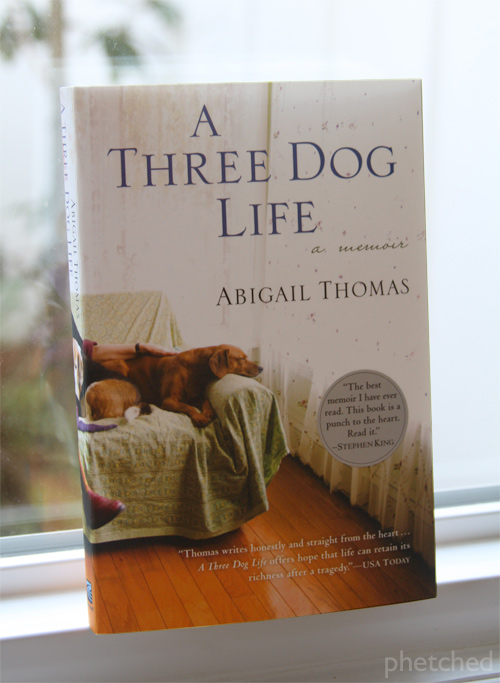 It's not a dog book, per se. That is to say, it's not really about dogs. But at the same time, it sort of is. As Thomas adjusts to the changes in her life, she learns what dogs know: that living in the present, in the moment, is perhaps what we're meant to do.
Go get it! You can read it in an afternoon. Do it. Seriously. It's so good.
Comments are now closed.