Hmm. Any ideas as to what it is?
Get your mind out of the gutter.
It's the Roxxter, the first ever toy from Dublin Dog.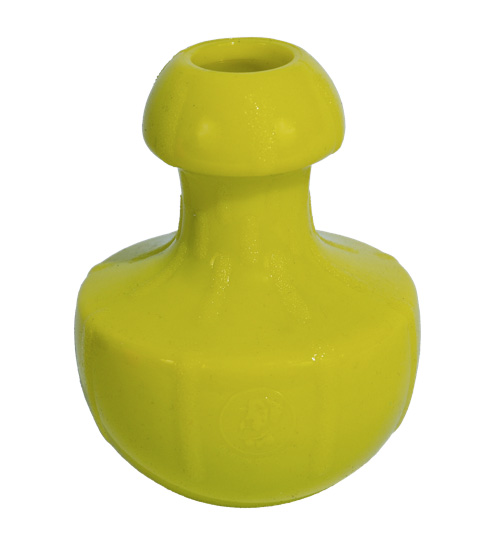 The Roxxter is made from recyclable materials, has a fresh vanilla scent, and floats, bounces, and rolls. That opening in the top can hold treats or kibble, and the Roxxter's counter-weighted roll can keep a dog's little brain entertained for hours — or, in Mingus' case, seconds, until he just decides to just cut to the chase and bite it in half. (And in case you've got a Mingus on your hands, Dublin Dog will provide a one-time replacement of the Roxxter if you're not completely satisfied.)
You can fetch the Roxxter from Dublin Dog.
Comments are now closed.