We've had an interesting week here at Chez Phetched. First, Dottie failed to clear a small brick garden wall on an ass-tear around the yard and scraped the heeze out of her leg. Then yesterday Mingus decided to try to scale our 6-foot privacy fence and, unfortunately, succeeded. Everyone is safe and sound, but my nerves are, sadly, quite spent.
Up until these events, the most exciting thing that had happened to Ming and Dot lately was a new toy came into the house – the Bonbal, part of Petprojekt's new collection of toys. It's a well-designed toy (green, below) that's fun to toss and fetch. The outer ends of the bone flip in to form a (mostly round) ball, which can also hold treats. Pretty cool.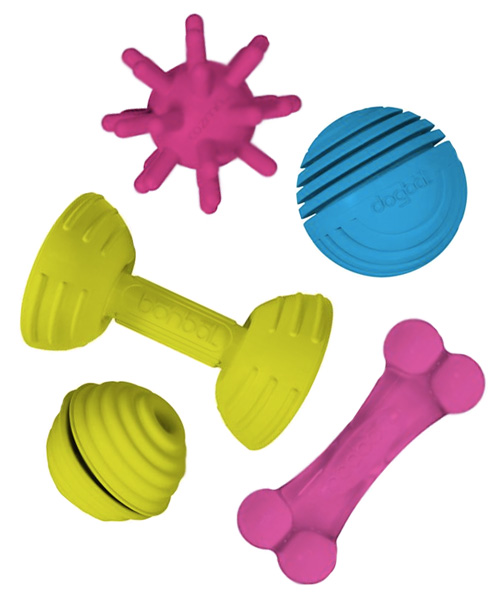 Also pictured above: Cozmo, Dogbal, and Dogbon. You can check them all out at Petprojekt. (We found them cheaper at Petsmart.)
Comments are now closed.