One of our most-used nicknames for Dottie is Dizzy. (Dottie > Dottie Dizzle > Dizzle > Dizzy) It's apropos, I think, as her brain seems sort of permanently scattered.
Nina Ottosson's newest interactive toy is the Dog Dizzy, and it seeks to give your pup a physical and mental workout by rolling, spinning, and, as your pup bats it around, periodically ejecting treats held inside. The Dog Dizzy has a weighted bottom, so it always lands upright (kind of like a Weeble), and unlike, say, a Kong, the Dizzy has an interior plastic shelf, causing your pup to have to work a little harder to free the captive treats.
There's no way Dottie will be able to figure it out.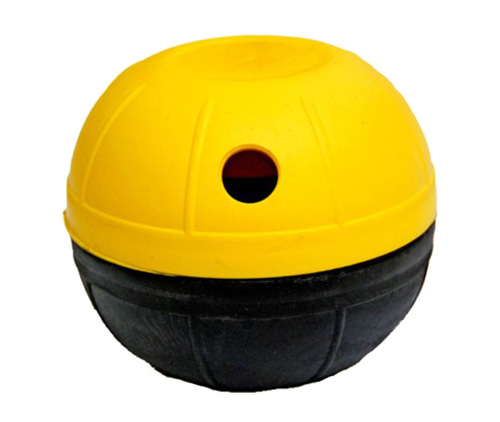 Tags: Dog Dizzy, games, interactive, Nina Ottosson, toys, training, Weebles
Comments are now closed.