Dublin Dog's eco-Lucks leashes feature an ergonomic handle and a detachable pouch for money, keys, or poop bags. Made from 100% post-consumer plastic bottles, each eco-Lucks leash keeps about 2.5 plastic bottles out of a landfill.
I'm thinking this means I need to drink more Dr. Pepper so more leashes can be made, right? Right. *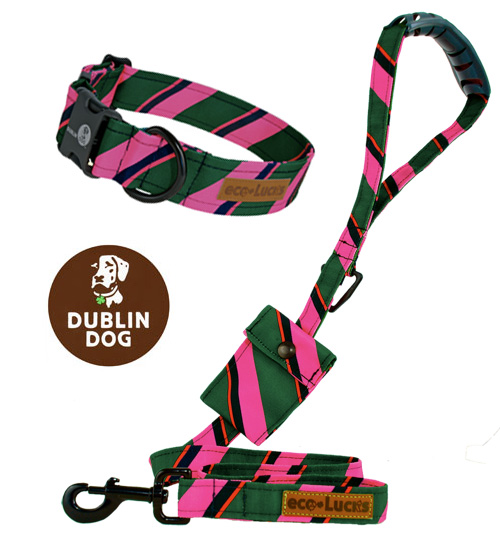 You can check out eco-Lucks at Dublin Dog, including collars to match.
(*) Totally kidding. Everyone knows Dr. Pepper tastes best out of a can.
Tags: collars, Dr. Pepper, green, leashes
Comments are now closed.