Barking Deals is a new social buying program (a phrase I never knew existed before yesterday) offering daily deals on pet products. Basically, it's kind of like Woot! or Groupon for pet stuff – offering participants up to 50% to 90% on a select pet product every day. The deal changes every day, but there are no minimums or tipping points before the deal is a good — if you want the deal, you've got it. And what's even more awesome? Free shipping, every day.
I could seriously get into this.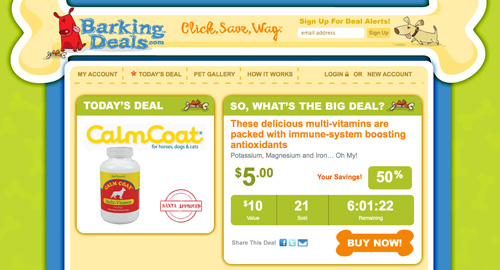 Head on over to Barking Deals to learn more and check out today's deal.
Comments are now closed.