(Our Barkworthy series highlights organizations who help make the world a better place for pups and their people.)
They have names like Big Ant, Alley Cat, and Scott the Knife, and collectively they refer to themselves as the Army for the Animals. Rescue Ink is a group of tough, tattooed, big-hearted guys who fight animal abuse and neglect and promote second chances for rescued animals through adoption.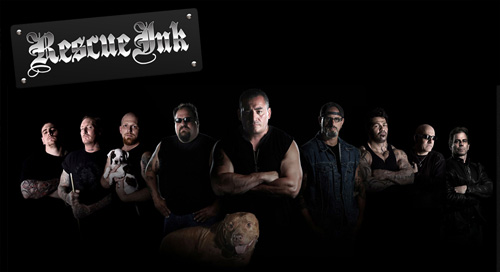 Rescue Ink know they don't look like your average animal activists, and they hope that will help get their message across: "Hey, we're no angels, and we've made plenty of mistakes in our lives, but we've been given a second chance. And we think neglected and abused animals deserve one, too."
Word.
You can visit Rescue Ink's web site to learn more about their mission, their success stories, and how you can help.
Tags: Barkworthy, charities, rescue
Comments are now closed.