My husband and I went to a beautiful wedding in New Hampshire this past weekend, and it got me thinking about all those thank-you notes we wrote after our wedding. I'm not complaining or anything – writing those notes were a small price to pay for all the great swag we received, hand cramps included.
In honor of the thank-you note (and my dogs, whom I missed terribly while we were away), here's an Etsy roundup of some great handmade doggie notecards.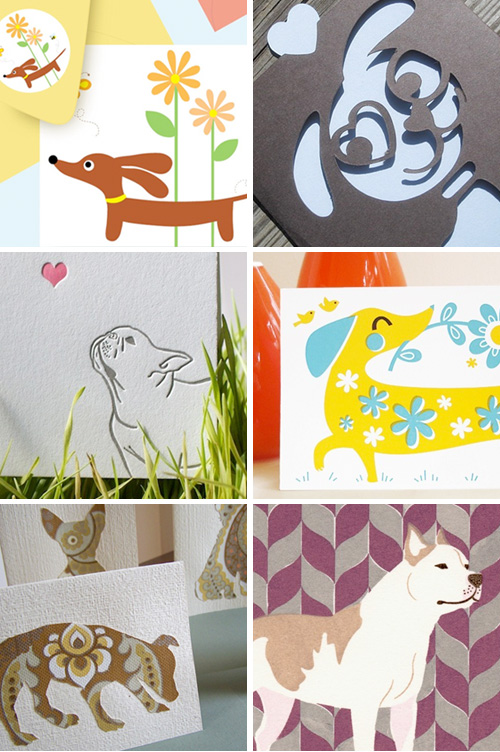 Left to right, by row:
> doxie in autumn notecards from persnickety pelican (check out this shop for TONS of great stationery)
> dog pull-out cards from lama works
> frenchie in love boxed notecards from fat bunny press
> basil the dog greeting card from little beehive
> vintage wallpaper silhouette cards from raccooncat creations
> screenprinted pitbull card from beau ideal
Tags: Etsy, for humans, handmade, Human Stuff, roundup, stationery
Comments are now closed.