We're getting ready to move to a new house in a few weeks, so I've got decorating ideas on the brain like crazy. Seriously, I'm seeing paint chips in my head when I close my eyes to sleep. And of course (as if I need an excuse) I'm shopping for new doggy stuff to complement our new decor.
I really like this raised Bambu feeder I spotted over on the Get Lick'd blog. It's sleek, simple, holds two dishwasher-safe stainless bowls, and is made from that eco-friendly powerhouse, bamboo.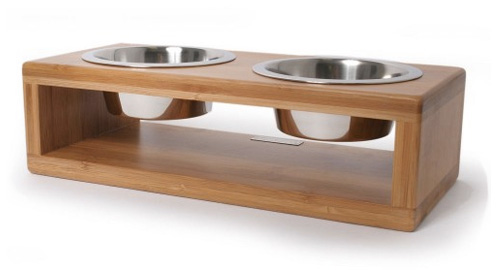 You can fetch the raised Bambu feeder at Muttropolis.
Comments are now closed.