Happy Labor Day, American pups and peeps! Did you know that the first Labor Day was celebrated in New York City in 1882, and Congress eventually made Labor Day a national holiday as a sort of reconciliation with the labor movement? That's all from Wikipedia. I don't really know much about the history of Labor Day, because to me Labor Day (or at least Labor Day weekend) is a national holiday celebrating the official start of college football. Can I get an amen? And the official start of college football means that regular season NFL games are right around the corner. It's a glorious time.
So, is your pooch ready? As we all know, dogs care a lot about football, and about all sports, for that matter. You can get your pup outfitted in your favorite college or pro team's gear thanks to Doggie Nation, which offers officially licensed gear for pups for dozens of NFL and college teams.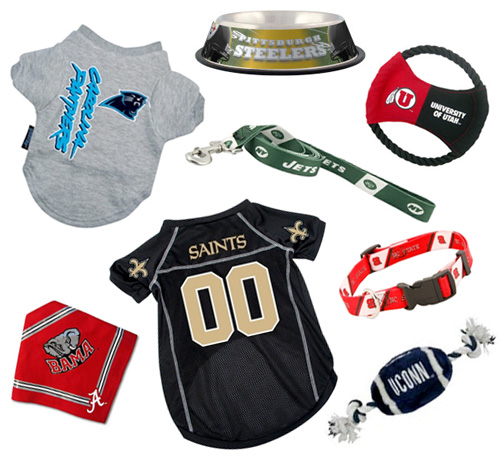 Fetch football jerseys, leashes, collars, bandanas, bowls, toys, caps, and more for your little fan at Doggie Nation.
Comments are now closed.