Tradition would have us believe that dogs and mail carriers can never be friends – but my dogs will love our postman forever if he continues to deliver packages that smell as tasty as the one that recently arrived from Minneapolis' The Barkery.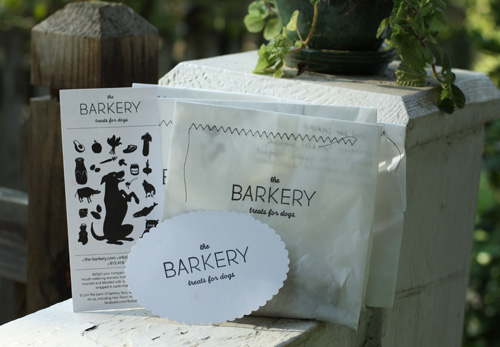 Thanks to April at The Barkery, Mingus and Dottie had the pleasure of taste-testing a selection of The Barkery's flavorful treats, namely molasses & granola cookies, salmon & yogurt snacks, chicken & apple cookies, salad bar snacks, and peanut butter & cheerios.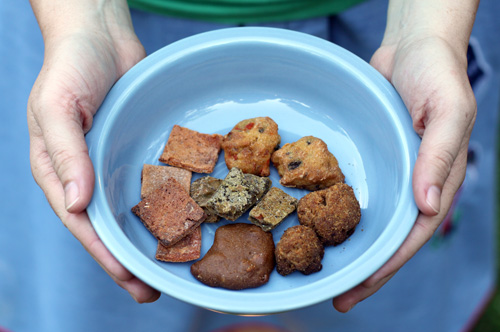 I can tell you that Mingus and Dottie loved the treats, but they're crazy about treats anyway (I mean, saying my dogs "like" treats is like saying Don Draper enjoys a drink and a smoke now and then) — so I should probably also explain why I like treats from The Barkery. First, they're handmade with love rather than in some ol' dirty factory somewhere. Plus, they're baked from scratch to order from wholesome, human-grade, organic, fresh, local ingredients and packaged in earth-friendly materials, meaning they're good for dogs and for the planet. Plus (again), The Barkery's packaging and web site boasts really nifty graphic design. (Hey – these things are important to me.)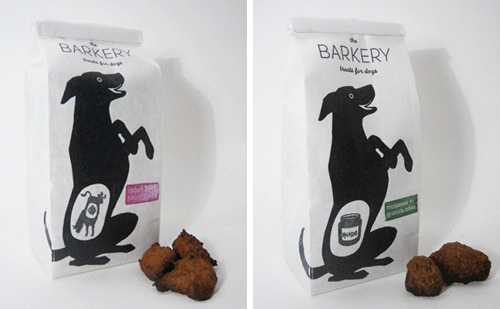 Fetch The Barkery treats (plus cute treat jars!) directly from their web site.
Comments are now closed.