This post is part of an ongoing series here on phetched called Barkworthy, where we highlight organizations and groups that are doing good things for dogs and dog lovers.
As shelters across our state face massive overcrowding situations, North Carolina's Pet Foster Network serves an invaluable purpose: they help to connect willing foster families with pups who need a temporary place to stay while they wait for their forever homes. Knowing that every open space in a shelter or rescue saves a life, the Pet Foster Network (based in Raleigh, NC) strives to educate citizens on the crucial role that foster families play and support those who are willing to open their homes to an adoptable pet in need.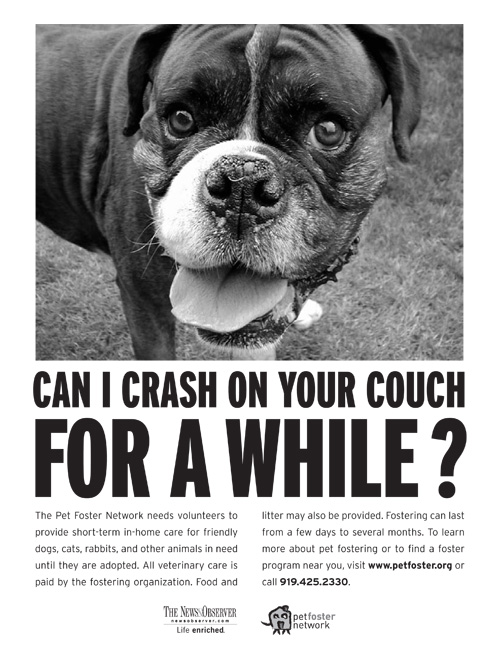 For residents of North Carolina, there's information on the Pet Foster Network web site on how you can sign up to help. For those who don't live in North Carolina but wish to foster, PFN encourages you to search your ZIP code on Petfinder for local rescues and shelters in search of foster families.
Tags: adoption, Barkworthy, charities, fostering, rescue
Comments are now closed.