Pretty much my favorite commercials in the history of the world are those of the new Old Spice campaign — those and that new one where the lime is talking on top of the taco.
The Old Spice Guy, the manliest man in the world, is, of course, former Seattle Seahawk Isaiah Mustafa. Dog Tipper recently spotted Mustafa and his Rhodesian Ridgeback Lexi at a dog event in LA and snapped these great photos. So not only is he the Man Your Man Could Smell Like, but he owns one of my favorite breeds? Fantastic.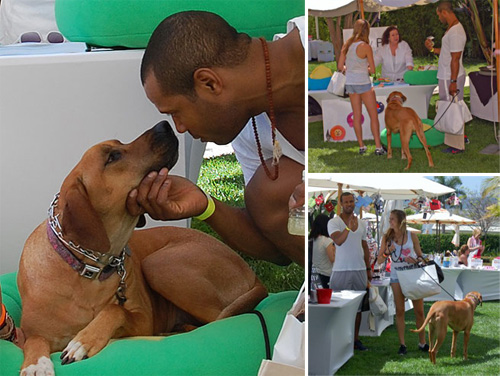 Tags: celebrities, commercials, events, Old Spice
Comments are now closed.