Well, much to my surprise, even though the World Cup is over, there are other sports happenings going on in the world… there's Lebron's big decision, of course, and the British Open, and then that big bike race through France. (I'll tell you, if I'm making a trip to the French Alps, you probably won't find me sweating on a bike — I'll be in a cafe with a glass of wine and some fondue or something.)
If you're a biker, though, and you'd like to bike with your pup, maybe you should spring for a Springer. The Springer, developed in Norway in the late '80s, is available in the US through Springer America. The Springer's patented design keeps you and your dog safe on a joint bike ride, allowing you to stay balanced and keeping a leash from getting dangerously tangled. Norwegian brilliance, y'all.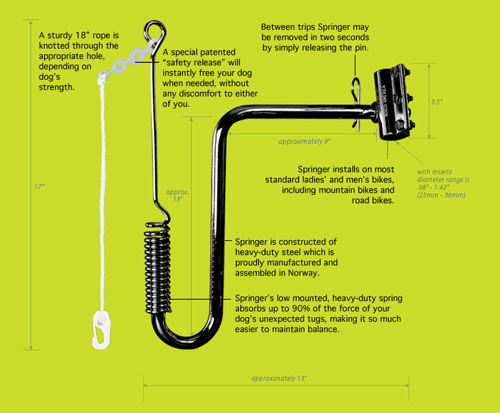 Anyone used one? Whatcha think? Does it make riding a bike with a pup as easy as…. riding a bike?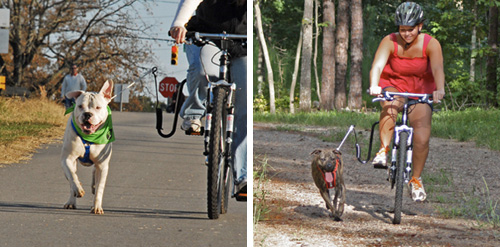 Fetch one at Springer America. They offer a 30-day money-back guarantee!
Tags: outdoors, recreation, sports, training
Comments are now closed.