Lemme tell you, squirrels… I had to drive almost 4 hours for work yesterday, got back around 9 p.m., and then went to a rock 'n roll (OK, bluegrass) show… I'm tahrd. Sooo tahrd. So I'm not going to lie: I'm kind of phoning this blog post in.
Lemme tell you who doesn't phone it in, though (see? horrible segue.  I'm TAHRRRD) — Poor Dog Farm. This Etsy shop from "rural, rural PA" features charming illustrations of all kinds of creatures in hats, dresses, and other finery, from rabbits to birds to sharks. But! Look closely! There are some pups to be found, too.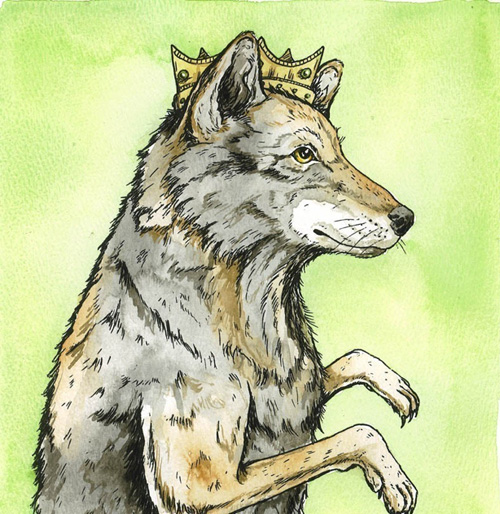 See more at Poor Dog Farm.
Tags: art, Etsy, handmade, illustration
Comments are now closed.