Y'all know Marc Tetro's illustrations, right? Well, he's recently introduced these awesome little 3D doggie cut-outs, and he sent us a handful of them to give away here on phetched! Awesome. Now you can have a little doggie on your desk, or on your bookshelf, or on your dashboard, or wherever you might need a miniature little doggie in your life.

The cut-outs stand about 5-6 inches tall, come flat-packed and are super easy to assemble. You can see them all here.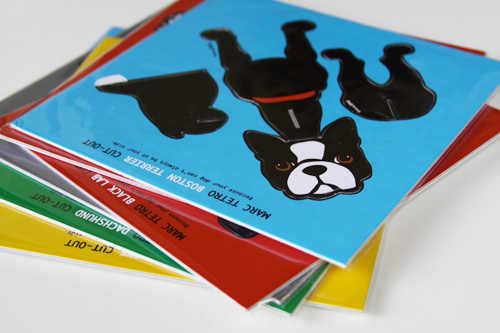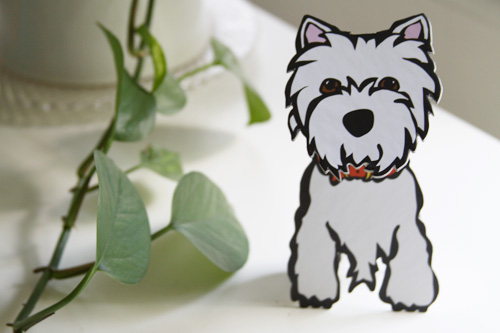 Oh, hai – how adorable is this little guy? Answer: very.
We'll have 3 winners for this giveaway, with each winner receiving two different cut-outs (pug, black lab, dachshund, boxer, Boston terrier, schnauzer, and Westie).
There are two ways to enter the giveaway:
1- Comment on this post (and mention your cut-out preference/s,  if applicable).
2- Tweet the following: Hey, dog people! Win fun new Marc Tetro dog cut-outs from @phetched here: http://bit.ly/au19c1
You can enter up to two times (a comment and/or a tweet). The contest ends Sunday, June 20th, at 8:00 p.m. Eastern time, whereupon 3 winners will be randomly drawn! (I'll try my best to meet the winners' requests for particular dogs, but I can't promise anything, 'cause I only have one of each.)
Tags: art, for humans, giveaways
Comments are now closed.