Everyone's talking about boycotting Arizona these days (as if it's the whole state's fault they made a stupid law), but there's lots of cool stuff in Arizona, like Tucson-based Etsy seller Urban Puppy. These handmade sterling silver, copper, and brass pet tags are the perfect combo of cute and class.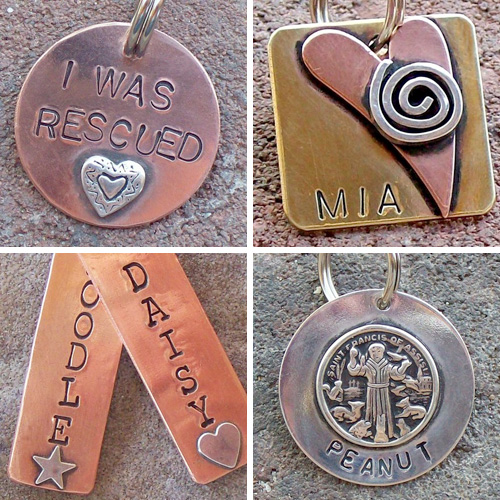 Urban Puppy takes a special interest in animal welfare and adoption, and many of the tag designs were inspired by special rescue pups. Each tag is handmade to order, and most can be personalized with your pet's ID information.
And this sheriff's tag? Pure-tee awesomeness.
Check out all the tags in Urban Puppy's Etsy shop.
Comments are now closed.