I am not, by nature or any other means, a fancy person. My idea of fancy is generally a restaurant where I don't have to unwrap my food before I eat it, or maybe pouring my beer into a glass. Like I said, not fancy. (Or, to pronounce it the Southern way, "faintsy.") And needless to say, my dogs aren't fancy, either. Mainly I just try to keep them clean.
Just 'cause I'm not faintsy, though, doesn't mean I can't appreciate fancy things — especially when that fanciness is coupled with functionality. The swanky collars and leads from ironically named The Shabby Dog have matching wrist cuffs that attach to the leads for hands-free walking — so your hands are unencumbered to carry a water bottle, a purse, a newspaper, or to shake hands with random people on the street (which I imagine fancy people find themselves doing quite often).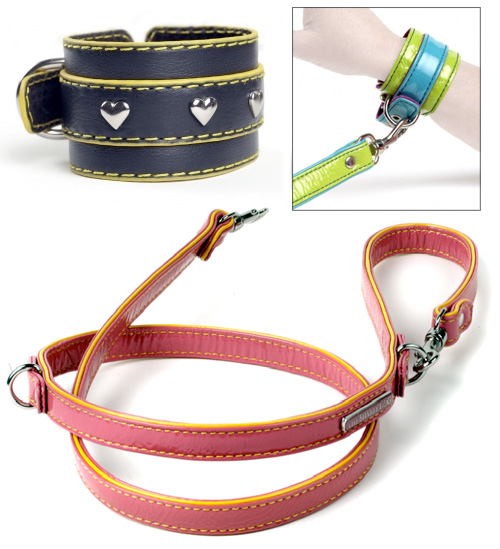 Fetch wrist cuffs, leads, and collars separately at The Shabby Dog (including the Pupercise lead for half the price). And while you're there, check out this traveling dog bowl. FAINTSY!
Comments are now closed.