We've all got dog toys lying around, and we all need a place to store them, but giant bone-shaped toy boxes don't necessary fit in with our decor.
Here's a roundup of a few chic-er alternatives.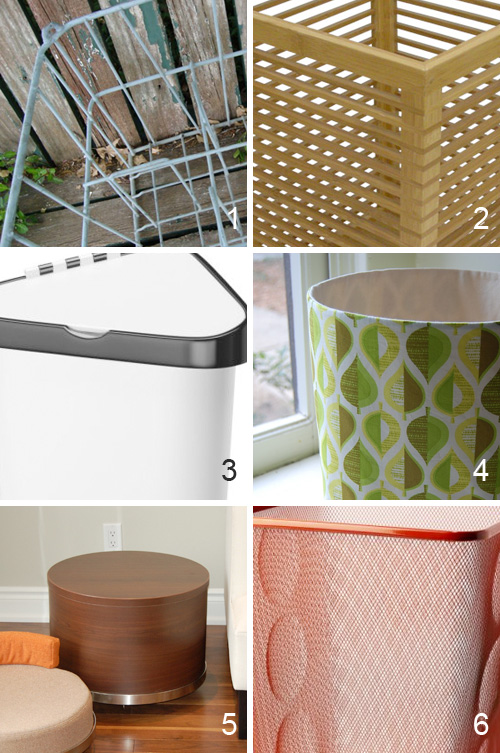 1/ vintage metal milk crate – sydg
2/ bamboo wastebasket – the container store
3/ bolmen lidded trash can – IKEA
4/ green leaf fabric bin – marylion
5/ roundabout dog toy storage chest – the premium pet
6/ dokument wastebasket – IKEA
Tags: design, for humans, home, storage, toys
Comments are now closed.