I would definitely call myself a "big dog person," despite the fact that I have two measly little 40-pounders running around my house. One thing I'd love about a small dog, though? Not tripping over monstrous dog beds every time I turn around. (We only have two, but somehow they're always right where I'm trying to walk.)
The Crater Dot from Sleepypod is an awesome, compact little lounger for a small dog or (gasp!) cat. Its base is made of contoured, molded foam, so it provides support and cushion despite its small size. You can even place Sleepypod's warming pad inside for extra snuggliness.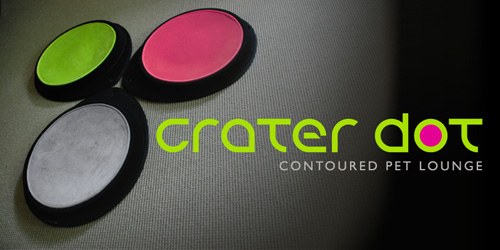 I like the fact that it's small and compact enough to toss into the car for trips (you know, if your dog's small and well-behaved enough to be trusted to leave the house).
Check Sleepypod's website for a video on how it works.
Tags: beds, home, small dogs, travel
Comments are now closed.