These glasses from Fishs Eddy feature cartoonish drawings of dogs performing various tricks. You could use them as a training guide! Or to enjoy a cold, stiff one when your pups won't behave.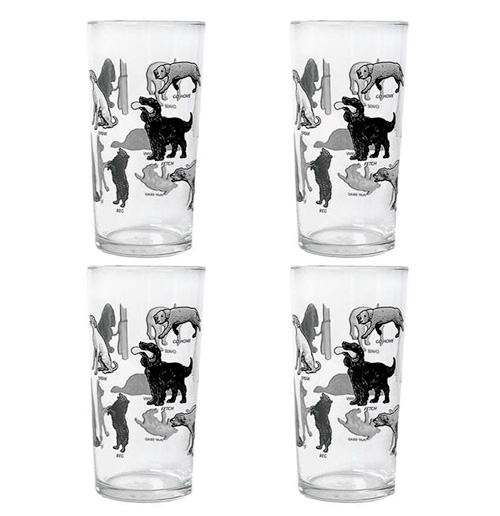 (And if, like me, you have a thing for fun kitchen stuff and housewares, you'll love Fishs Eddy.)
Tags: for humans, gifts, home, housewares
Comments are now closed.