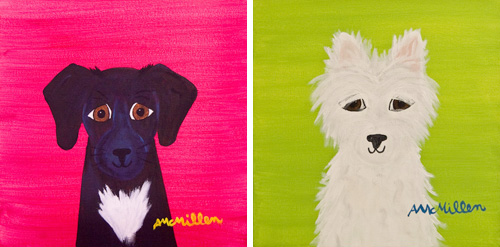 Thank you SO MUCH to everyone who helped phetched celebrate one year by entering last week's giveaway for the commissioned 10×10 Folk Dogs portrait by the talented Abby McMillen. I loved reading all your comments describing all the great things that have happened in your pups' lives over the past year. And what a year your pups had! They recovered from illnesses and surgeries, lost weight, moved to new homes, enjoyed special treats and toys, got lost and found again, and visited friends and family. Some of them were even lucky enough to score some donuts and sleep in the people bed. What made me the happiest, though, was hearing of all the pups who were adopted this year into their forever homes.
Also? Your pups have some AWESOME names. Some of my favorites? Sassafras Louise, Tiny Tim, Zero, Roger, and… wait for it… Lazerwulf. Boom.
Anyway, without any further ado, our big winner (selected by random-number generator random.org) is…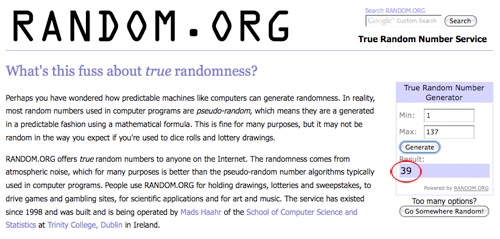 … Commenter Number 39, Amanda! This year Amanda's dog Chevy enjoyed fishing at the river and in his own little kiddie pool.
Congratulations, Amanda and Chevy — you'll get an email soon with more information from me and Abby regarding your painting!
And thanks again to everyone who entered. You guys are the best!
Tags: giveaways
Comments are now closed.