A few days ago a nice lady named Lora, whose company makes Crunch Woofs, sent us a couple sample bags of their microwaveable treats. While we weren't actually asked to do a review, a rainy Tuesday afternoon makes for a good time to play around in the kitchen taste-testing treats, so we put on our official testing hats and opened up a bag.
(OK, so we don't actually wear hats. But wouldn't it be cute if Mingus and Dottie had little taste-taster hats to wear? Some of you crafty Etsy folks, get on that.)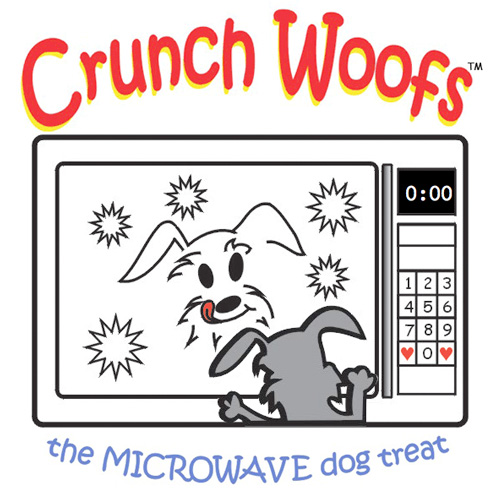 Crunch Woofs are made from 100% human-grade U.S. farm-raised pork. They're low in fat and high in protein and contain no meat byproducts. That said, out of the bag, they're not too much to look at — just kind of like a little piece of rawhide or pig's ear. BUT!! Place them in the microwave for about a minute and a half, and they puff up and expand into light, crunchy, tasty treats. Ever put a Peep in the microwave? Or play with those dinosaurs that grew out of the plastic capsules? Same sort of science here. Well, sort of. Whatever.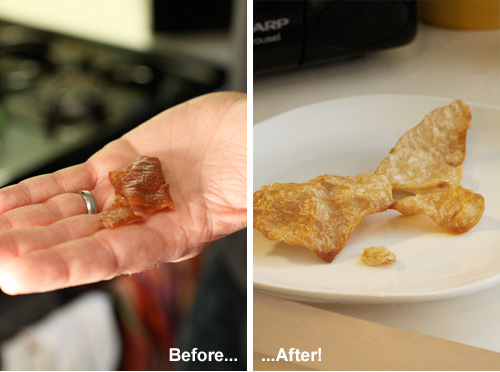 Anyway, I didn't let Ming and Dot get too close to the microwave to watch, because, well, I don't want pups with more brain damage. But they were all about sampling the "afters."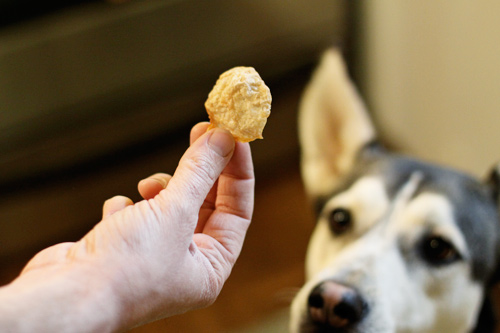 The scientific conclusion of our little rainy day experiment? Dogs LOVE Crunch Woofs.
Want to have some exciting microwave fun with your pups? Find out where to fetch Crunch Woofs on their web site.
Comments are now closed.