You want a guaranteed ego booster? Bake some homemade treats for your pup. Failing to delight is pretty much impossible, even if you're no Martha in the kitchen.
(A little trivia: My first name used to be Martha. I dropped it when I got married 'cause I always used my middle name anyway, and I didn't want to have four names to deal with. I had to go through a whole court procedure to do it. This is completely irrelevant to the topic at hand, it's just weird to think about sometimes.)
Anyway, here's an easy enough dog treat recipe from MarthaStewart.com. The ingredient list is pretty short (and I'd leave out the salt), and there aren't too many steps. (Recipes with more than 4 or 5 steps sort of scare me.) And while your pup may not actually care about the cute little paw-print designs on the treats, they look like they'd be kinda fun to make.
I'm going to take a little Easter break for the weekend — see y'all Monday!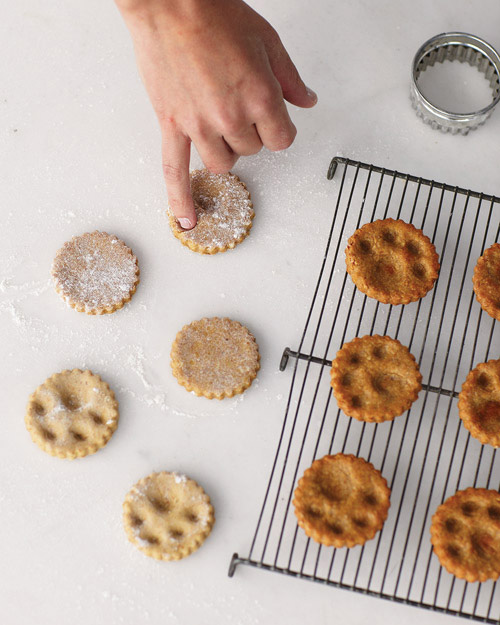 Thanks to Sarah for this tip!
Comments are now closed.