I have a distinct memory of standing with my mother in an art museum somewhere at a youngish age, looking at abstract art (I think Mark Rothko) and stating, "Well, I don't get what the big deal is. That doesn't look like anything. I mean, even I could do that." And then my mom replied, "Well, good. Do it and make a ton of money."
And the thing is, even though I'm older and supposedly wiser now, I still don't get it when it comes to a lot of abstract art. (Still lookin' at you, Mark Rothko.) And am I so wrong? I mean, I'm not trying to be ignorant or insulting here, but I just think you could hang some of Mozart Dane's work right alongside some museum pieces and a lot of people wouldn't even get suspicious. I'm amazed at how the bright colors mix together with seeming purpose to end up looking like, well, something.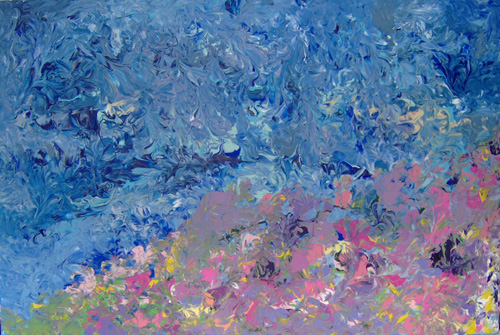 Mozart, a 5-year-old Great Dane, paints with his paws using acrylic on canvas. A discarded puppy bred in an Amish puppy mill, Mozart was given a second chance at life and happiness at Harlequin Haven Great Dane Rescue in Bethel, Ohio. Now Mozart, still healing from the physical and emotional trauma he suffered in the puppy mill, serves as the spokesdog for HHGCR, and all the proceeds from sales of his work go to help homeless animals and raise awareness of the horrors of irresponsible and inhumane breeding.
You can read more about Mozart's story and mission and see more of his work here.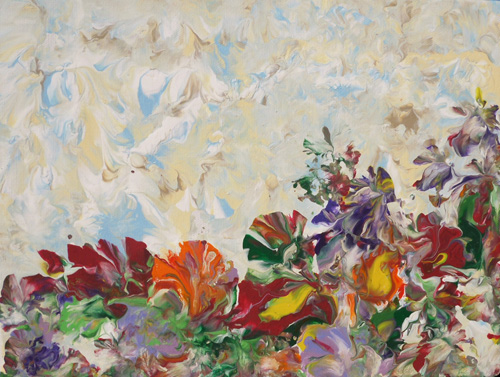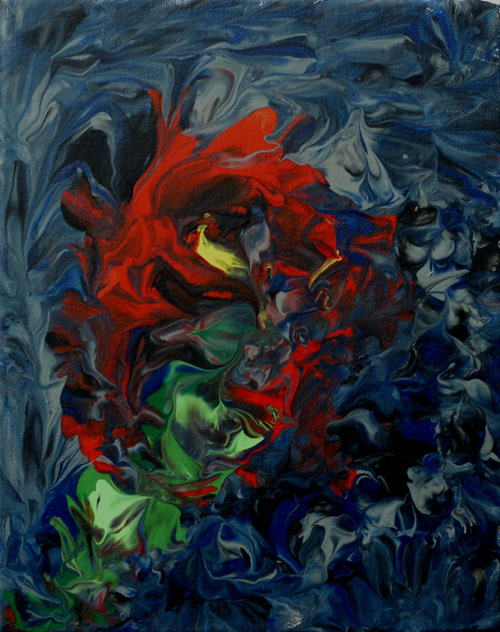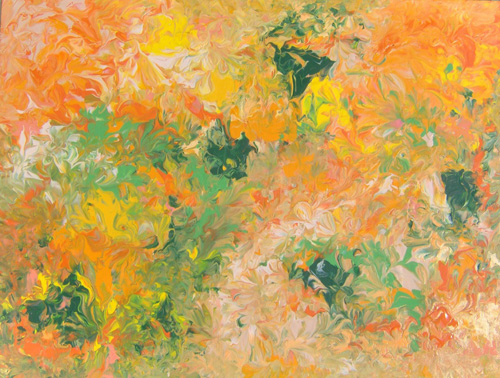 Tags: adoption, art, Great Danes, rescue
Comments are now closed.