All right, folks! After a loooong week and lots of entries, it's time to announce the winner of the Crypton William Wegman Doodle bed giveaway. First, I want to say a HUGE thanks to the folks at DesignerDoggy and Crypton for sponsoring this AWESOME giveaway. So hey – if you didn't win the Doodle bed, but can't live without one (or your pup just won't shut up about it), head on over to DesignerDoggy to get one.
Thanks to everyone who entered and helped to spread the word about the contest! This always makes me a little sad, 'cause I wish I could give Doodle beds to each and every one of you. But since the total revenue for this blog is somewhere just under zero dollars, that'll have to remain a dream for now.
SO! Without further ado! The winner is….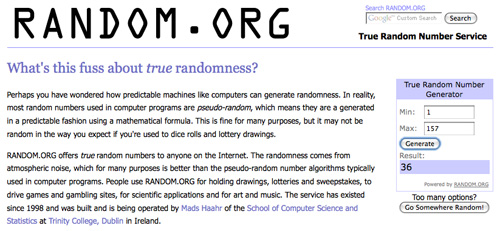 Comment #36, Calli and her pup, Neely! Congratulations, Calli!
Thanks again for the great response, y'all! We've got an awesome anniversary giveaway planned for next month, so stay tuned!
Tags: giveaways
Comments are now closed.