I'm a total softie when it comes to my dogs, but we do have a few hard and fast rules. A biggie? Mingus and Dottie are not allowed to sleep with us in the bed. I spent a good portion of my youth being smothered and slobbered upon by our dear cocker spaniel at night, and many a sleepless night I vowed, "Never again." Nevertheless, whenever we go camping, the dogs assume (Mingus especially) that the house rules no longer apply since, after all, we're in a tent. So every night of every camping trip is spent furiously battling the dogs (especially Mingus) for a share of the air mattress.
Maybe if they had travel beds of their own, I could reclaim my sleeping bag? I like this travel bed from Canine Hardware. It's made of durable ripstop nylon, is machine washable, and stuffs into its very own stuff sack.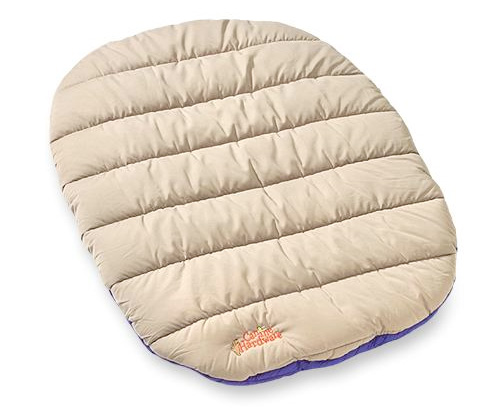 Fetch it at REI.
Comments are now closed.