Harry Barker has tons of fun new stuff coming out for spring, like these swanky beds and these awesome little fish toys.
My favorite of their new products, though, is this big ol' dog food canister that reminds me of one of those industrial-sized paint cans — but fancy.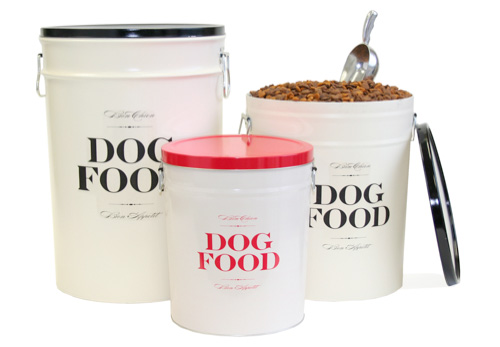 The Bon Chien dog food storage canister is available May 1st from Harry Barker.
Comments are now closed.