The folks over at Nootie have a simple slogan: "Why not?" Why, they ask, do we bathe our dogs with fancy shampoos and grooming products only to have them smell like, well, dogs?
To answer this question, Nootie offers a line of shampoos and spritzers for pups featuring fragrances we actually use ourselves — like Japanese cherry blossom and cucumber melon. (Mingus, by the way, is totally an Old Spice guy. Or might he *gasp!* be one of those dudes who bathe themselves in Drakkar Noir? *shudder*)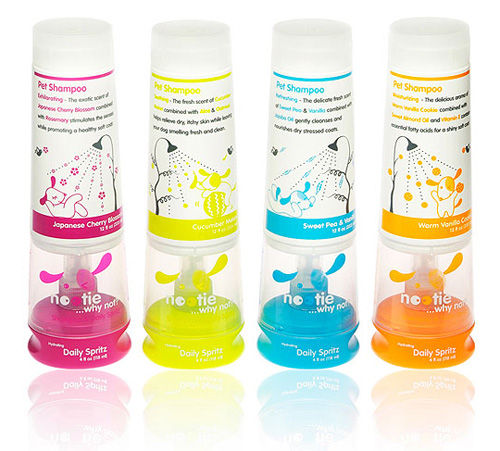 Nootie's grooming products are soap- and cruelty-free, and their bottles are somethin' special, too — and not just 'cause of those wicked cute little doggie drawings on them. The top of the bottle dispenses shampoo, while a smaller bottle of spritz (in the same scent) fits neatly into the bottom — for when your pup needs just a little freshening up or has a hot date at the dog park.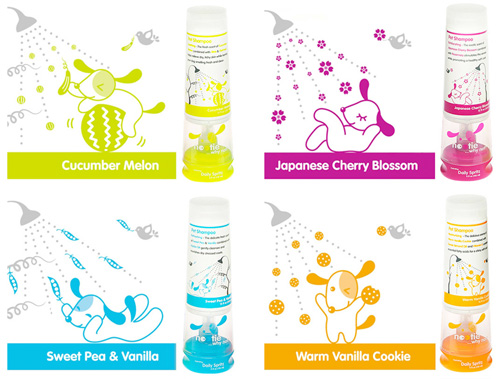 Check out Nootie's shampoos and spritzers here, and find them at a store near you.
Comments are now closed.