China Mike is a painter and illustrator from Bristol, England who describes himself on his Flickr as a "slacker/pro" artist. His dog-themed art is somewhat disturbing and provoking, but I really like it.
I'm not sure exactly what it all means, and I'm watching "American Idol" as I write this, so I totally can't think too hard about it, but I think it at least partly has to do with the fact that, on a worldly level, our nihilistic, postindustrial/postmodern society corrupts even the most innocent and guiltless among us, and that, on a personal level, we project our desires, emotions, and worldview on our dogs (children?) in sometimes ridiculous and harmful ways. Or something.
Whatchu think?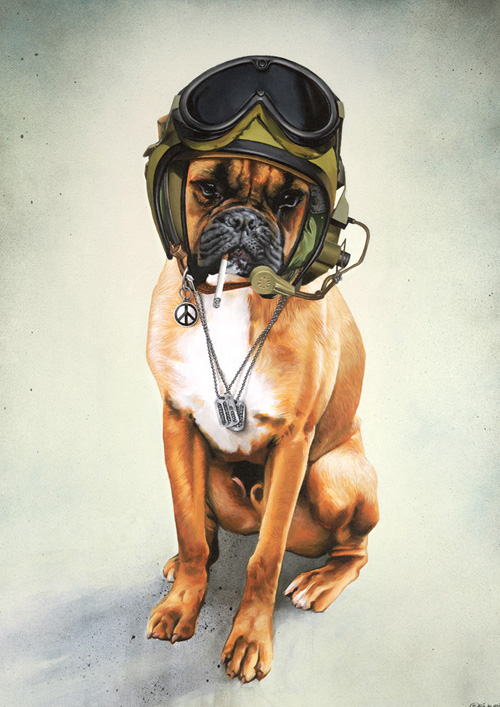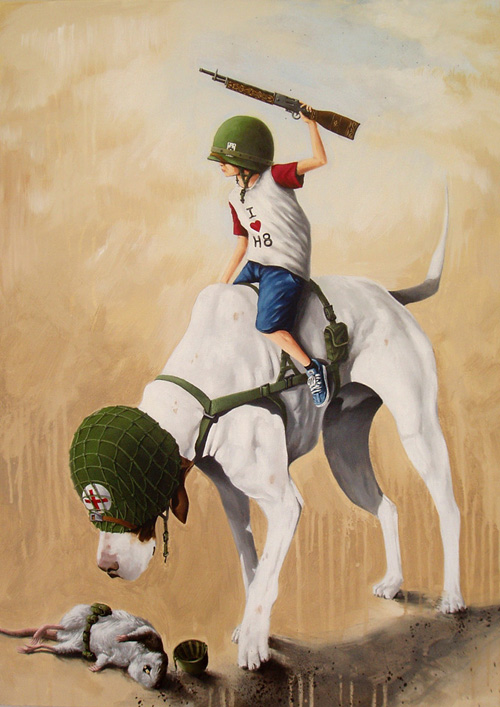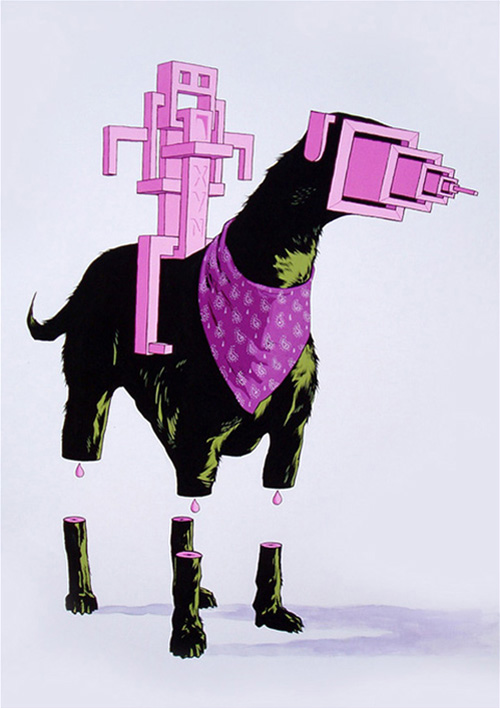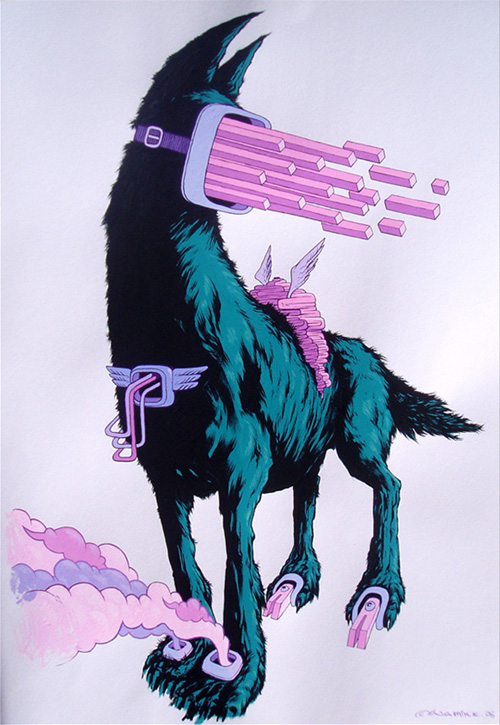 China Mike's work was brought to my attention by my pal Dylan, who disagrees with me on subjects such as Coldplay and the correct usage of the word "barbecue," but who knows a lot about art and culture and stuff. You can find Dylan over on his blog Hard Feelings.
Comments are now closed.