I have this little trick when I need to remember something later on: I just whip out my phone and send myself an email. Brilliant, huh? I do this often when I'm out and about and want to remember a cool dog product I see that I want to look into when I get home. I saw the Pet Trek Traveler the other night flipping through a Real Simple magazine while watching snowboarding with some friends, and I promptly emailed the link to myself for further investigation.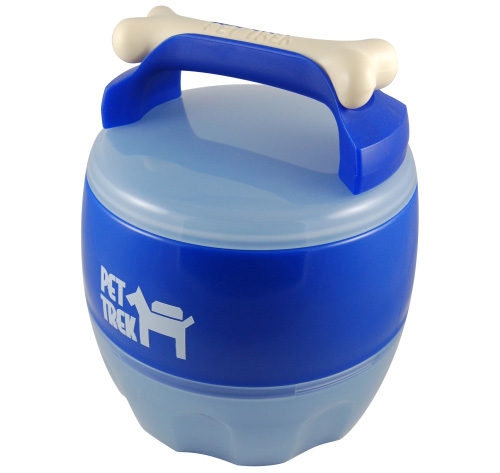 The Traveler is a lightweight portable food/water storage system that comes apart to reveal two separate compartments that can also be used as bowls. And that cute little bone in the handle? That's a rubber chew toy. Awesome.
The Traveler comes in blue, gray, and pink (yay!) and is currently backordered on Pet Trek's website, but it looks like you can also fetch it from SpaceSavers. (Also check out Pet Trek's Walker, a portable water bottle and bowl.)
Comments are now closed.