So y'all know I like dogs and all. Given. But I'm interested in other stuff, too. I love thrift stores, and I love vintage stuff, and I love photography. I'm a big fan of handmade jewelry, and I also have a pretty nifty little magnet collection going on our fridge.
So get this: new Etsy shop Nearly Midnight features photography of vintage dog toys on stationery, postcards, magnets, and necklaces. I think this is all incredibly cool.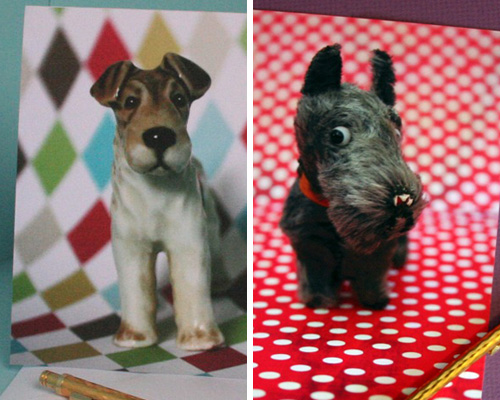 Nearly Midnight shop owner Jessica just founded her Etsy shop in January, and she's adding cute new stuff daily. Check it out!
Tags: for humans, handmade, jewelry, photography, stationery, vintage
Comments are now closed.