If you're one of those people with a clever license plate ("MDLFNGR"), I'm one of those people chuckling mildly behind you at a stoplight. Even the hokiest license-plate wordplay can make me laugh, which is why I love the name of the company that makes these cool stainless-steel dog water bottles: H2O4K9.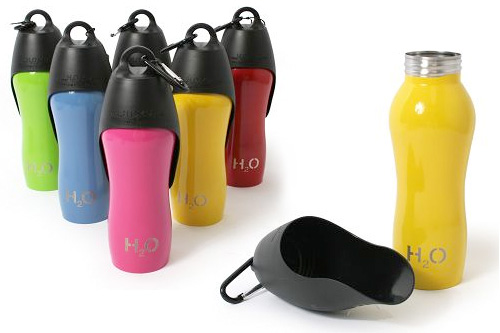 These nifty bottles are easily portable (with a carabiner for attachment to a belt loop or backpack) and are made from 18/8 food grade stainless steel and toxin-free polypropylene. The removable cap becomes a bowl for your pup (if your dog, like both of mine, has never mastered the art of drinking from your hand).
Fetch them at H2O4K9.com.

Comments are now closed.