OK, hands down, one of my favorite dog product names: the Tub Nub.
As if the name's not self-explanatory, the Tub Nub (from FURminator®) is a rubber brush you use in the bath to work shampoo into your dog's coat and give his skin a soothing massage. This definitely looks like it would do a better job at cleaning than my nubs — er, fingers.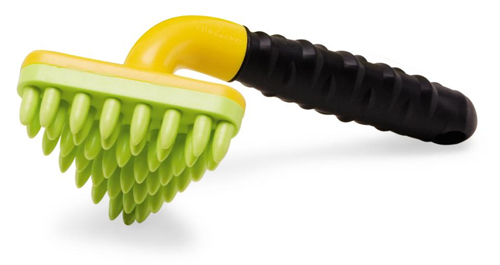 Fetch the Tub Nub at FetchDog.
Tags: grooming
Comments are now closed.