We got a ton of snow last week here in Asheville (in an event that was fondly dubbed on Twitter #avlsnOMG), and Mingus and Dottie were, natch, in heaven. You know what happens to dogs that spend a lot of time roughhousing out in the snow, though? They stink. Giving these beasts a full-on bath during #avlsnOMG wasn't very feasible, though, as it would be all of, what, like 10 minutes before they'd be right back out in the snow again.
Enter dry dog shampoo. I need this stuff.
You don't use water. So it's not a B-A-T-H. You just sprinkle it on and rub it in, and it absorbs grease and dirt and leaves your pup smelling yummy. Brilliant.
Creature Comfort, an Etsy shop based in Milwaukee (where they know all about snow-smelly dogs, I'm sure), offers handmade dry dog shampoo in two yummy formulas, Miss Dandy (lavender vanilla) and Mr. Puppernickel (citrus clove).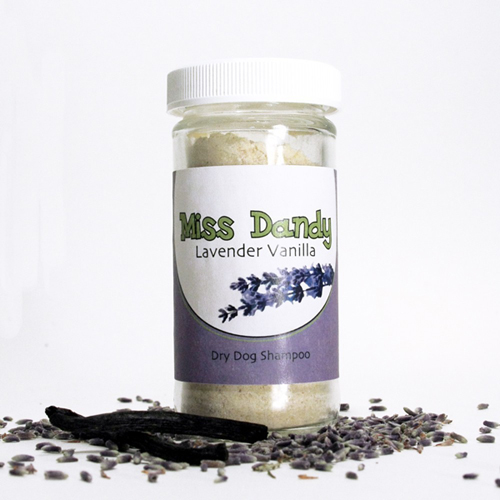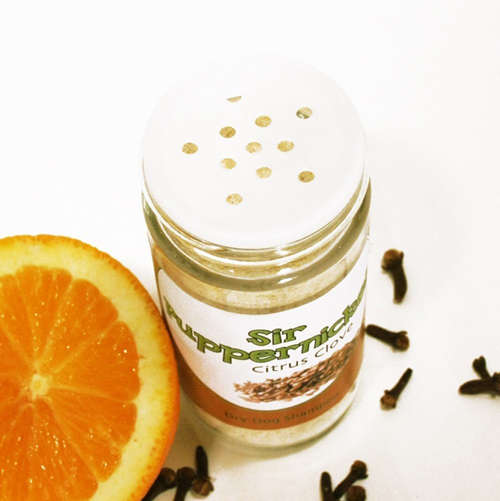 I like these 'cause the ingredient lists are comprised of all natural stuff: cloves, orange peels, lavender, vanilla bean, oatmeal, corn meal. Sounds like a breakfast muffin.
Fetch Miss Dandy and Mr. Puppernickel here (free shipping throughout the month of December, and 10% to Etsy for Animals!).
Tags: Dottie, Etsy, green, grooming, handmade, Mingus, outdoors, shampoo