OK, people. We have a small problem here. Christmas is a week away, and I need to revise my Christmas list. If you could just take your little pencil there and mark off… err… hmm. Go ahead and mark off the chemistry set and add in these preshy stuffed felt ornaments from Best Friends Studios. I've decided the chemistry set is merely a want while these ornaments are a need.
And hey, everything at Best Friends Studios is 10% off for the whole month of December if you use coupon code DECEMBER2009. Can't beat that with a peppermint stick.
Each breed ornament is handcrafted from 100% wool felt and embellished with beads, bells, ribbon, and the like. Check out all the breeds (dozens!) at Best Friends Studios.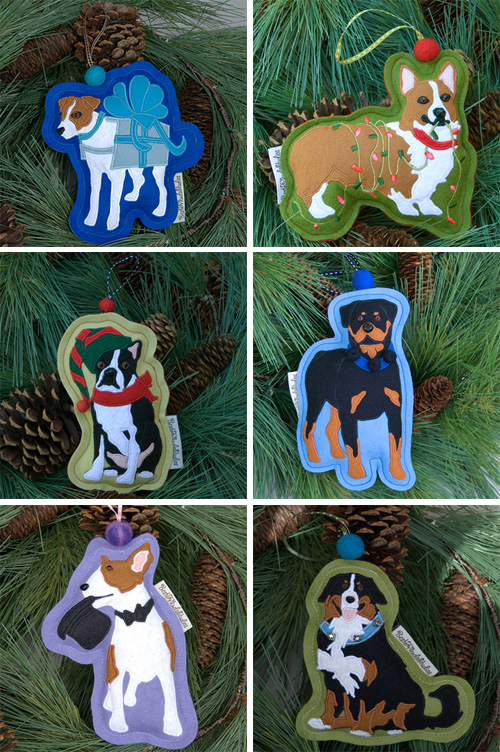 Tags: holidays, Human Stuff